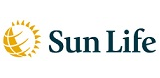 Supporting those affected by recent earthquakes and severe weather events
Sun Life is ready to assist Clients who have been affected by recent earthquakes, along with other severe weather events, recognizing that many may need extra time to make payments, help with filing claims or to report a temporary address change to receive disability and other claims payments without disruption. Clients can reach Sun Life at the following phone numbers:
Individual life insurance: 800-862-6266
Group/employer-based insurance: 800-247-6875
Dental insurance: 888-811-1240
Vision insurance: 800-877-7195
All Sun Life Clients can leverage ComPsych's Employee Assistance Program, regardless of whether they have EAP through Sun Life-at no extra charge. Current Clients of Sun Life EAP by Design can access services at www.guidanceresources.com, while Clients who do not have EAP through Sun Life can access services at www.guidanceresources.com/crisis.
Alternatively, Clients can call ComPsych's toll free resource line at 888-828-3240 from 7:30 a.m. to 5:30 p.m. CT.
Our thoughts are with all who have been impacted by these events.